WELCOME

Susan Page hopes you enjoy her practical books. Whether you want to improve your business processes or learn from her experience as a project manager, one of her books will help.

You have the power to drive your own success. Every hour you spend on your craft has a ripple effect. Increase your impact by following her logical, real-world ideas.

Read a preview of each book, explore her articles, or read what others are saying by clicking a book's navigation path on the left-hand side of the page.



Photo by Robert Wiley
wileyphoto.com
---
FAST Company Article

Read more about
4 reasons
employees cut corners:
1. They do not understand the process...or the point.
2. They think they know better.
3. They want to do it faster.
4. They think they can get away with it.
---
Copied from white paper:
HR Process Maturity and Service Delivery
"Although Data and Outcomes are focal points for HR Technology environments, the workflows for each HR process are still integral components of the employee experience. No technology will fix a bad process, and a bad process can cost you more than just adoption numbers, it can also cost time, money, and resources."
Read the full survey
.
---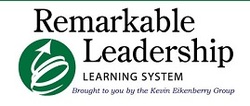 Guest Conversation

Listen to a replay of Susan's conversation with Kevin Eikenberry regarding process improvement.

---
---
SECOND EDITION - The Power of Business Process Improvement

---
The WORKBOOK is a Great Kindle Partner

If you purchased the Kindle version of The Power of Business Process Improvement, but need a place to write and work out ideas surrounding your business process, try adding The WORKBOOK to your collection. Also good when working in a training or team environment.

---
The Second Edition is in available. Includes reader feedback such as a chapter on BPM, a new international case study, and knowledge checks.

Also available in Audio via Amazon Audio, iTunes, and OverDrive

ISBN: 9780814436615



The WORKBOOK complements The Power of Business Process Improvement and focuses on an easy-to-use application of the 10 steps. Great for Kindle readers.
ISBN: 9780976042839




AUDIO book available through Amazon Audibles

ISBN: B015YCEPDG



Wonder what Susan is working on now?

A book tentatively titled Employee Performance: The Good, The Bad, and the Ugly.

Everyone has encountered a challenge leading employees...even the high performing ones.

Susan shares her experiences helping all types of employees and when to give up and move on to the dreaded termination process.

---
| | | | |
| --- | --- | --- | --- |
| | | Click Ezine icon to view all articles | |